Captivate
Fundamentals Training Course
On this beginner Adobe certified class you will learn the skills needed to create interactive eLearning content and software demonstrations.
The instructor will show you step-by-step how to create soft-skills lessons, software demonstrations, interactive training simulations, and video demos.
You will learn to add such standard objects to a slide as text captions, images, characters, videos, PowerPoint content, audio, Smart Shapes, and more. You will add to the user experience by adding interactivity via click boxes, buttons, text entry boxes, and quizzes. You will finish by learning how to publish your content on practically any device including desktop computers, laptops, smart phones, and tablets.
What's Included
Certificate of Course Completion
Training Manual
FREE Class Repeat | valid for 6 months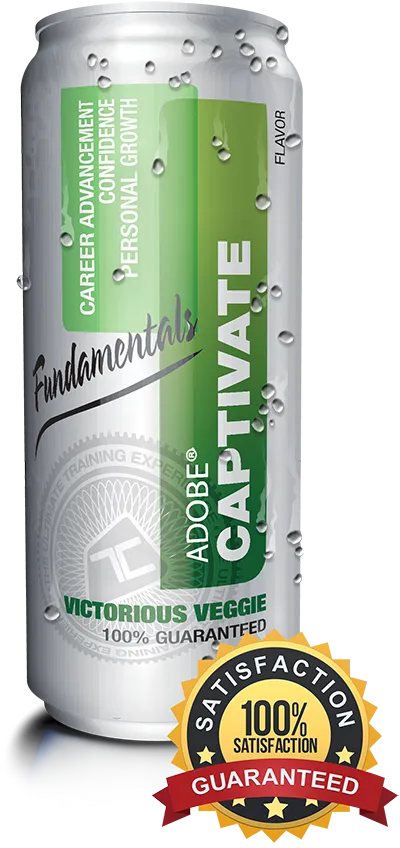 Live face-to-face training
No minimum class size - all classes guaranteed to run!
No prior experience of Captivate is needed. All classes taught by live trainers present in the classroom. Training available on Mac or Windows.
View our full range of Adobe Captivate training courses, or see below for the detailed outline for Captivate Fundamentals.
Book Course
Detailed Course Outline
Our outlines are a guide to the content covered in a typical class. We may change or alter the course topics to meet the objectives of a particular class.