Illustrator 2023
Quickstart Training Course
This 1-day beginner class is designed to get you up and running quickly in Adobe Illustrator. You will create icon shapes, learn to use the pen tool and other manipulation tools, incorporate type into your artwork, create an event poster, and prepare your images for the Web and social media.
What's Included
Certificate of Course Completion
Training Manual
FREE Class Repeat (valid for 6 months)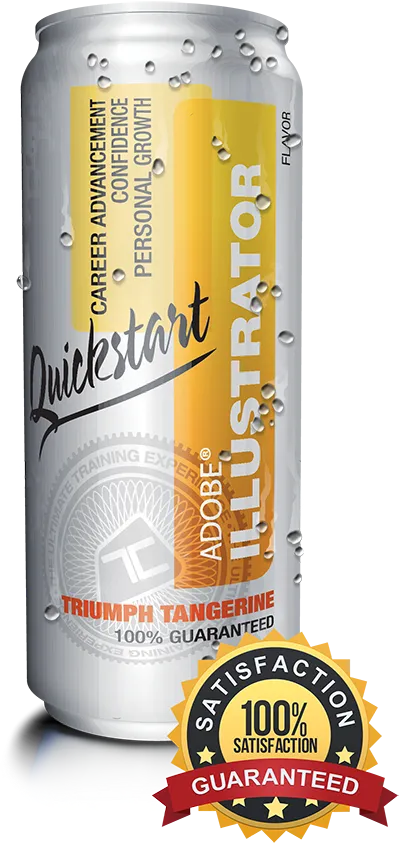 Live face-to-face instructor
No minimum class size - all classes guaranteed to run!
This course is ideal for designers, marketers and anyone who is pursuing a career in graphic design. No prior experience of Illustrator is needed. Training available on Mac and PC.
Book Course
Detailed Course Outline
Explore the interface and navigation of Adobe llluStrator -the World's no. 1 vector editing program.
Create a New Document
Navigate the Illustrator Interface
Get familiar with Panels and Objects
Create basic shapes to create vector icons and other popular artwork.
Work with Various Shapes & Lines
Transform Shapes
Combine and Manipulate Shapes
Work with Object Transforms
Use the ultimate precision path creation tool in Illustrator to create some of the most complex vector artwork.
Learn about Vector Paths
Learn to use the Pen Tool
Other Path Manipulation Tools
Learn the fundamentals of working with text and formatting with the Character and Paragraph Panels.
Learning about the type of text for any design
Working with fonts
Using the Character panel to format text
Use various tools and techniques to create an event poster for a band called The Mosquitos.
Properly setting up your project
Practice Creating and Arranging Text
Work with and Modify Vector Graphics
Learn One Way how to Distort Text Creatively
Learn the best way to finish your artwork and export it for websites, social media and beyond.
Saving and Archiving Projects
Prepping your Artwork for Export
Export As function
Learn about Save for Web Legacy
Our outlines are a guide to the content covered in a typical class. We may change or alter the course topics to meet the objectives of a particular class.