Changing The Tasks Calendar in Microsoft Project
In this article, will delve a little deeper into changing the tasks in a MS project Calendar.
For instructor-led MS Project training in Chicago and Los Angeles call us on 888.815.0604.
Changing The Tasks Calendar
Tasks can have different calendar types applied to them. This is useful if you would like to prioritize tasks or assign them to a specific shift. To adjust a task's calendar type, first open the Task Information dialog for the task in question.
For this example, open the Task Information dialog for the "Build Prototype" task (#23). Then, under the Advanced tab, click the Calendar drop-down menu. Here, you will see options for None (default), 24 Hours, Night Shift, and Standard. Choose 24 Hours: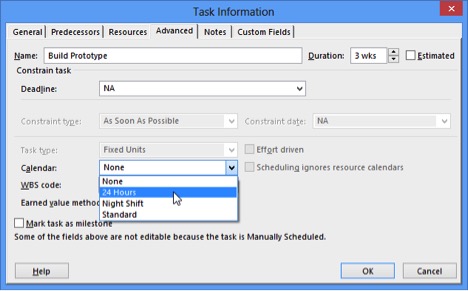 Click OK to apply the new calendar type to only the selected task: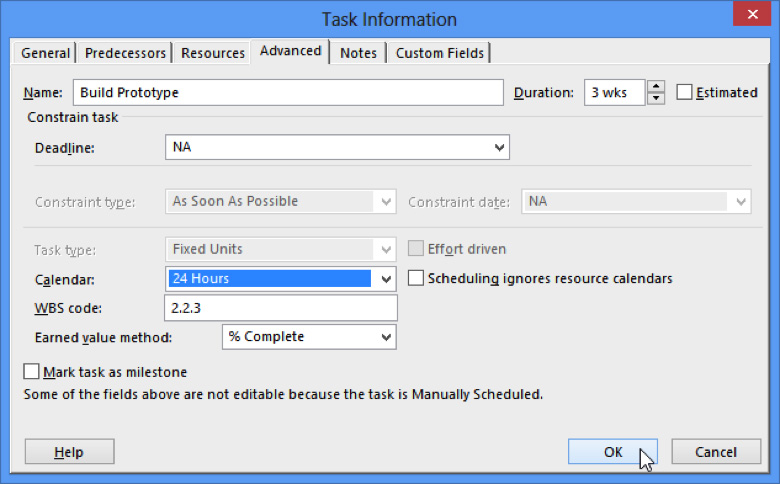 The new calendar will now be applied. Notice that a calendar scheduling icon will appear next to the affected task: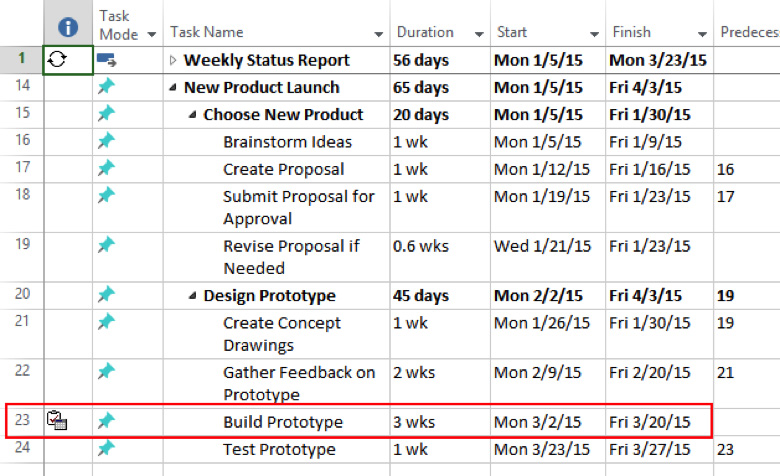 Using Lag and Lead Time
When tasks are linked, you may wish to overlap the predecessor task or delay the successor tasks. You can do this by using lag and lead time.
To enter lag time (a delay between the linked tasks), select the successor task (the one that is second or dependent), and then open the Predecessors tab of the Task Information dialog. For this example, complete these actions using the "Submit Proposal for Approval" task (#18). You will see that this task is preceded by the Create Proposal task (#17):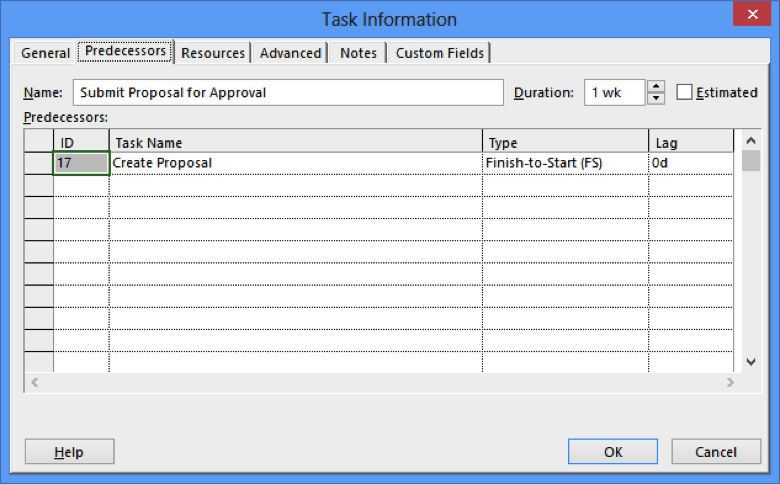 Enter the lag time you need in the field provided using the standard duration abbreviations (m, h, d, w, mo, or y). For this example, enter "2d:"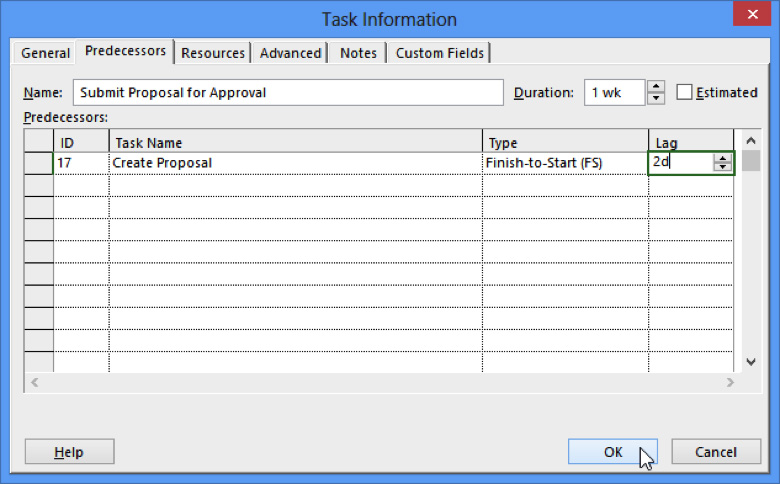 Click OK. A gap representing lag time between these two linked tasks will appear in the Gantt chart:

To enter lead time (which will overlap tasks), use the same process, but this time enter a negative value in the Lag field. Open the Task Information dialog for the Gather Feedback on Prototype task (#22) and click the Predecessors tab. For the Create Concept Drawings (#21) predecessor, type "-2d" into the Lag field and click OK: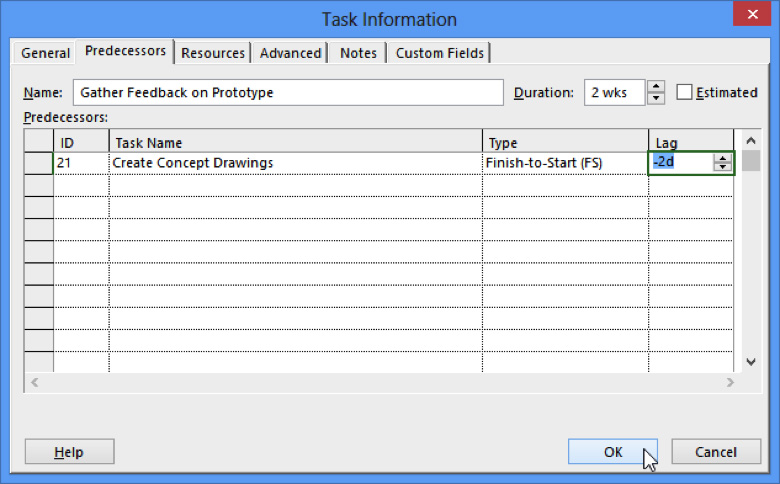 As a result, the dependent task will overlap its predecessor by the amount of time that you specified; in this case two days:

Close Microsoft Project 2013 and save your changes.

Project student reviews
Every year we train thousands of satisfied students.... read a sample of testimonials at our Project testimonials page.