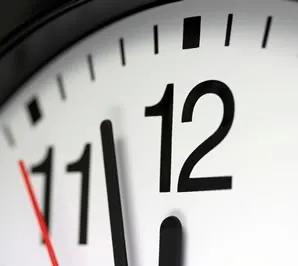 Time management is a critical skill for anyone looking to achieve success in both their work and personal lives. But with so much pressure and expectation it may be hard to know where to start.
1. More and more is been expected of workers
The difficulty in managing time is that many companies are downsizing and requiring one person to do more, or to manage a workload of two people. When my clients tell me that they have too much to do, many times, they do have a heavy workload.
For more on our instructor-led time management classes call us on 888.815.0604.
2. First step towards success
To manage your time better, you first need to accept your responsibilities, and stop complaining. When you're thoughts are negative or you're experiencing a great deal of stress, you will not be able to generate goal centered thoughts, or maintain a good energy flow.
3. Focus on priortizes and results
The solution is not to work more hours, it's to be results driven. Success is not about time, it's about getting the results you need. Strategically, decide what your main priorities are and how to get them complete in the most time efficient manner. Use the resources around you to help you. Time management classes in Los Angeles.
My Mom used to tell me that I found the hardest way to do things. She may have been right when I was a child but I've changed. I'm willing to get help and to give others responsibilities so that it's not all on me. You need to do the same. I have overachievers come to me and they are usually burnt out because they're conditioning their coworkers in the least effective way possible. When we stop what we're doing, and help everyone else do their work, we don't have time to get our work done. First, train those around you to be able to complete tasks on their own. Make files in your computer that you can share that contain instructions that can help others to get things done without you being present. Set boundaries and let those that you work with know when you're available to speak to them or help them with a project they're working on.
4. Set Boundaries
Time management includes you setting boundaries. Having boundaries says that you're willing to say no, or not at this time. Boundaries also hold you to get things done in a timely manner. You need to hold yourself accountable to work on a task in the time you've allotted for it. Some employees are so afraid to get fired, that they simply say yes to everything. Those employees generally get burned out, have strained relationships, and feel unappreciated or bitter. Be reasonable with what you can and can't do. When asked to take on new responsibilities, ask your employer to sit down with you, to reasonably look at your workload and to help you add this new responsibility or task that they are suggesting. This could result in you getting another task taken away and delegated to someone else, or you getting needed assistance to make a new task easier to address in your schedule.