Dealing with Noisy Audio in Premiere Pro
If you have noisy audio in Adobe Premiere Pro you can use Audition to clean it up.
Need to learn Premiere Pro? Our certified Premiere Pro classes are the best and fastest way to learn. We run public classes in Chicago and Los Angeles, an donsite classes across the country. Obtain a quote for onsite Premiere Pro training.
Right click on the clip in Premiere's Timeline and choose Edit in Adobe Audition.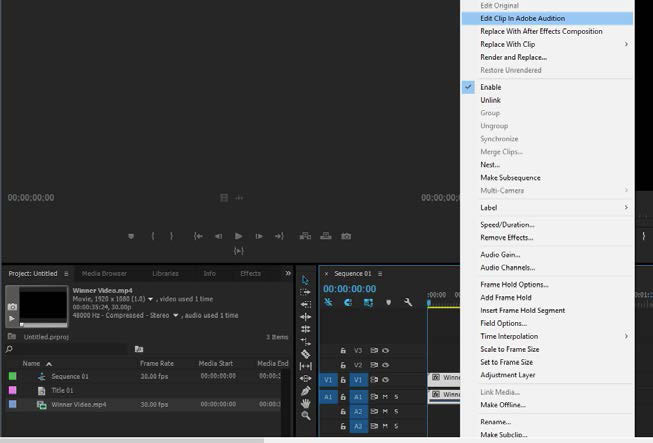 In Audition use the Time Selection tool to highlight the room noise.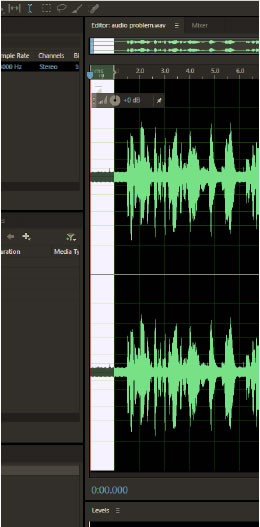 On the top line of Audition's menu go to Effects/Noise Reduction/Restoration/Noise Reduction Process.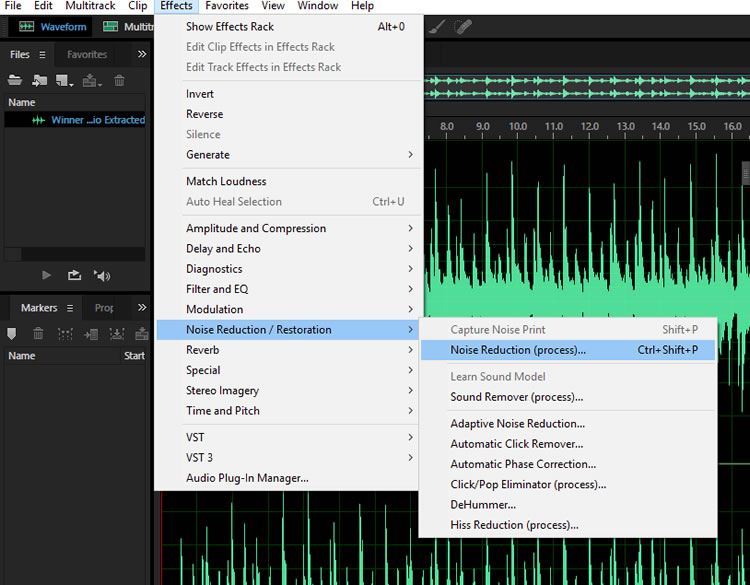 In the effect panel click on Capture Noise Print, then click on select Entire File and then click Apply.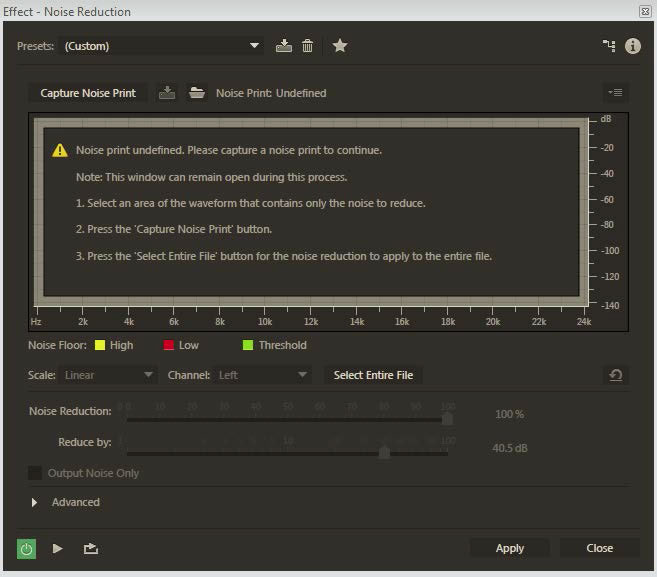 Save in Audition, when you save in Audition it updates the file in Premiere.
Related Adobe Premiere Pro Lessons
Spot color effect in Premiere Pro
Premiere Pro training reviews
Live face-to-face training is the most effective way to learn Adobe Premiere Pro. We have trained hundreds of students how to use Premiere like video pros. Click on the following link to view a sample of our Premiere Pro student testimonials.