Managing Styles in Microsoft Word
For classroom based, instructor-led Microsoft Word training in Los Angeles, call us on 888.815.0604.
Managing Styles
To manage the various styles that exist within your document, first open the Styles task pane (click Home → Styles []). Next, at the bottom of the pane, click Manage Styles: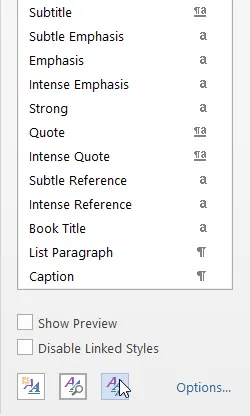 The Manage Styles dialog will now be shown: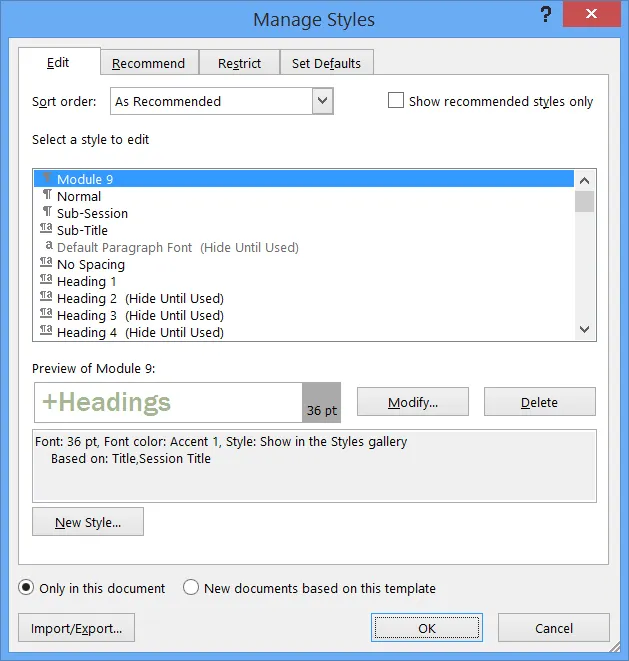 This dialog offers numerous ways in which you can edit existing styles within your document as well as any documents based upon the current template. On the Edit tab you are able to modify the attributes of a particular style as well as create whole new ones.
Click to open the Recommend tab: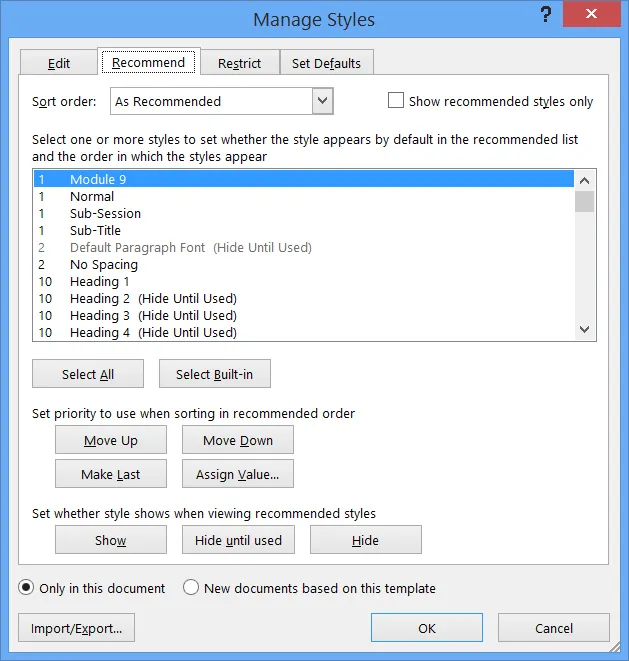 >
The controls that are located on the Recommend tab allow you to organize and sort the order in which styles appear, as well as whether the style appears in the recommended list.
Click to open the Restrict tab: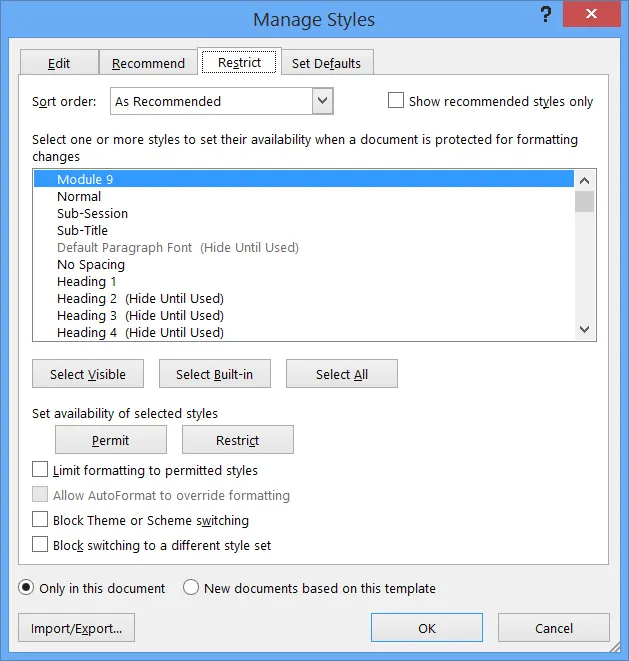 The controls on this tab allow you to restrict the usage of styles in the document. For example, you can choose to block a user of this document from switching to different style sets.
Click to open the Set Defaults tab: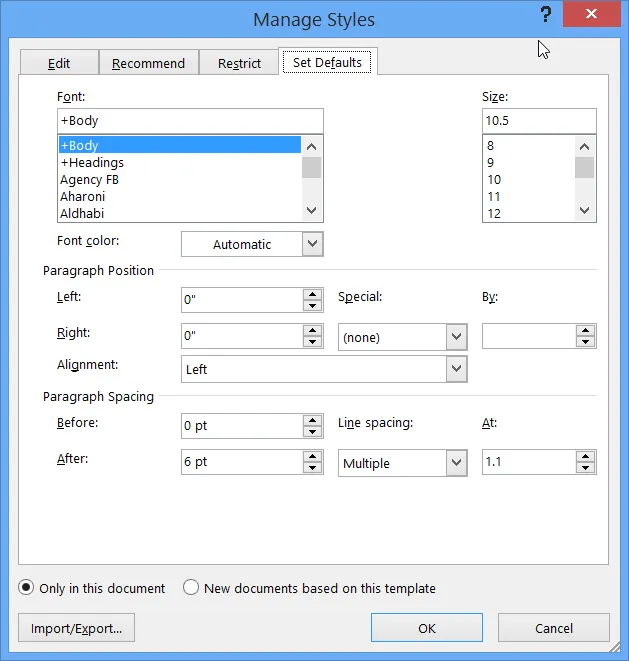 Here, you can use the controls to set the default paragraph and font settings for the current document. Click Cancel to close this dialog without saving any changes that you have made: