Photoshop 2023
Quickstart Training Course
This 1-day beginner class is designed to get you up and running quickly in Photoshop. You will learn basic photo retouching, color correction, selections, replacing backgrounds, adding type, and preparing your images for print and web.
What's Included
Certificate of Course Completion
Training Manual
FREE Class Repeat (valid for 6 months)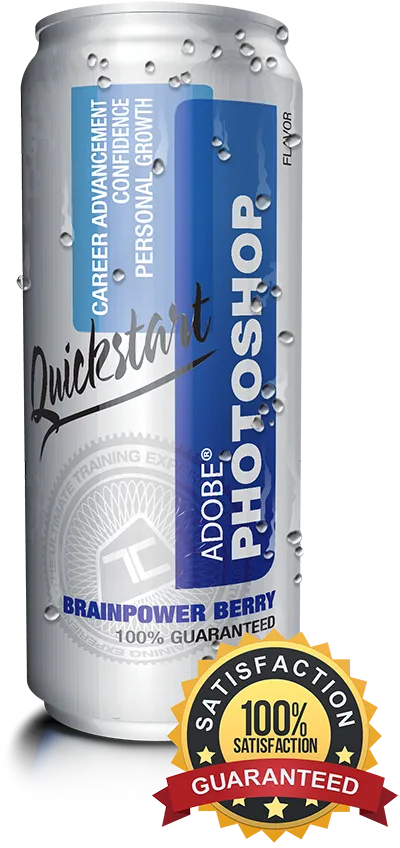 Live face-to-face instructor
No minimum class size - all classes guaranteed to run!
This course is ideal for designers, marketers and anyone who is pursuing a career in graphic design. No prior experience of Photoshop is needed. Training available on Mac and PC.
This 6-hour class is meant to get you started fast. If you want to learn Photoshop in greater depth, check out our 18-hour Photoshop Fundamentals class or view our full range of Adobe Photoshop training courses.
Book Course
Detailed Course Outline
Learn how to isolate and combine images into a scene - a popular practice with Photoshop.
Using Magic Wand Tool
Image Compositing
Replacing Backgrounds
Working with Brightness & Contrast
Working with Color Balance
Make selections and learn some new tools and techniques to create this retro B-Movie poster.
Make a Selection using the Polygonal Lasso tool
Desaturate the Background to make the Foreground "Pop"
Managing in the Layers Panel
Adding basic type
Warping Text
Use your Movie Poster designed in the previous project to output for web and more.
Resizing an Image for the Web
Saving Images as JPEGs
Reducing the Image File Size
Resampling
Adding Metadata
Comparing GIF and PNG
Saving as GIF and PNG
Web Transparency
Saving to the Cloud v Computer
Our outlines are a guide to the content covered in a typical class. We may change or alter the course topics to meet the objectives of a particular class.